In order to design information products that meet users needs, you need a solid understanding of both users and information. Most professionals are much stronger in one area than the other, and so are losing design opportunities and insights.
Our training shows how information-centered approaches and user-centered approaches complement each other and provide powerful synergies.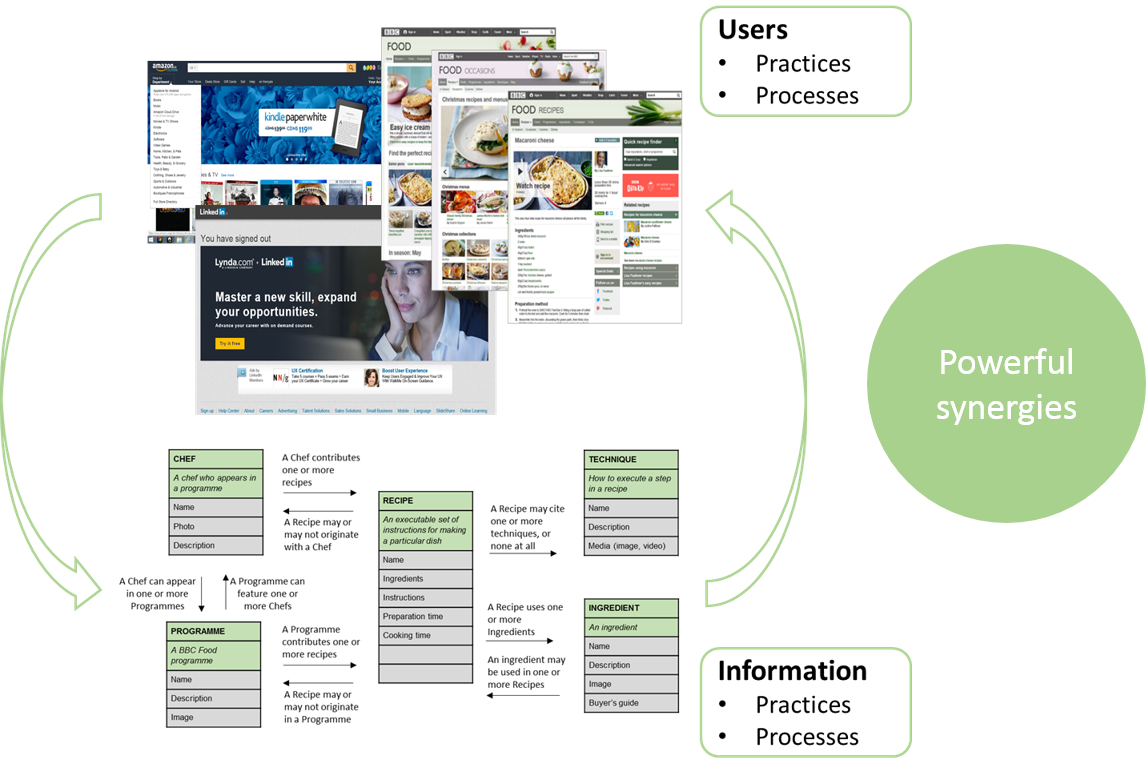 For a quick illustration of the power of this approach, take a look at the presentation Why UXers should understand the language of information.
For a solid introduction to our approach to designing with both users and information in mind, explore our "Experiencing + Architecting Information" materials. This is hard-core knowledge transfer, providing tools and approaches intended to give you an edge in today's competitive marketplace.
Our classroom training covers and extends the material in the online introduction.  The approach is highly experiential, learning powerful principles and using them to confront and mastering a series of design challenges.  It provides permanent, possibly career changing, design skills that can be applied immediately. Available in one- and two-day bootcamps, this training is offered only in Canada at this time. Contact us for details.
Contact us at theinformationartichoke@gmail.com.